...this is continued from the previous blog post
8:30am After a final kit check, we harness ourselves up to the sledges and march off into the distance. We will ski for 2 hours, then rest for 15 mins; ski for 2 hours, rest for 15 minutes; ski for 2 hours, rest for 15 minutes and a final 1.5 hour ski until we have travelled for 7.5 hours total, with 45 minutes of rest. In this rest time, of course we will have eaten lunch and had a hot drink from a flask but it is important not to stay still for long so that we keep warm enough.
What a forecast!
At a pace of 3km per hour we will therefore cover 22.5 km per day, but this plan is of course flexible, and I will certainly have to gradually build up to such long periods of skiing at an apparent altitude of 4000m at such cold temperatures. I'm hoping to be able to cover even more than 22.5 km per day by the end of the expedition!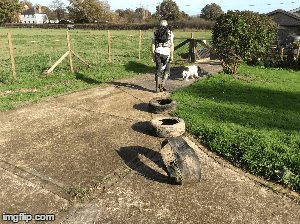 Building up my core strength for dragging a sledge
5:15pm This brings us to the evening routine, when we will erect the tent and an area in which to cook. We can change into 'tent boots' which are less cumbersome than the ski boots we've been in all day, then sort out our damp clothes and boots from the day as well as setting up the sleeping bags. This is an opportunity to write a diary for the day before dinner.
7:30pm Dinner will be a glamorous affair, consisting mainly of a dehydrated meal.
I told you it was glamourous!
We will be aiming to consume more than 5000 calories each day, so we will also have cup-a-soup and noodles, biscuits and fudge and more coffee with powdered milk.
This is our opportunity to communicate with the UK using the satellite phone, and my granddaughter will be blogging our conversations regularly so be sure to come back and read that. We will also have a tracker with us which will transmit our location every hour, so you can all see our progress across Antarctica. There will be a link on this website before we set off so you know where to look!
It'll then be time to go back to my sleeping area to tend to my sore feet, of course taking with me a pee bottle for the night, I don't fancy waking up and having to go outside!
10:00pm Time to put on an eye mask and sleep, ready to wake up the next day and do it all over again.
This is only the outline for our daily plan, so I'll be sure let you know afterwards because I'm sure it won't be quite the same in reality.